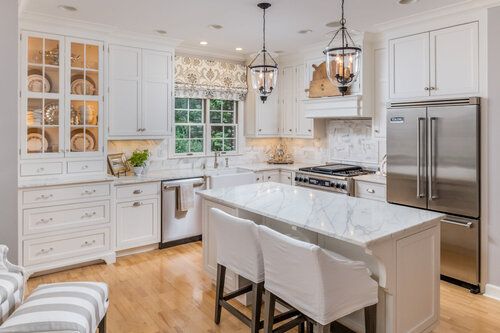 MARY'S ATTENTION TO DETAIL AND KNOWLEDGE OF CURRENT TRENDS WAS GREATLY APPRECIATED AND WE LOVE OUR "NEW" HOME!
Geanie G., Chattanooga, TN
We fell in love with a home built in 1900 and Mary helped us transform the space to meet our needs and bring it into the 20th century while preserving the character of this period home. She has impeccable taste, an eye for color and insight and experience! Her suggestions for opening our foyer, updating our kitchen and adding a master bath made an already beautiful home amazing! Her attention to detail and knowledge of current trends was greatly appreciated and we love our "new" home! We highly recommend Mary if you are looking for a unique and professional designer!