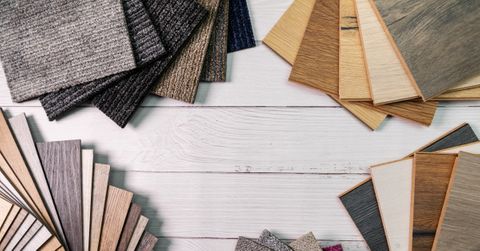 Current Popular Interior Design Styles
Marry Norris Interiors
Do you want to create a better look for your space? There are many interior design trends today, and it might be challenging to pick the right one. It is even more nerve-wracking for new homeowners to get what they seek with so many options available. However, there are popular interior design styles that you should consider for a start. Below are some of the popular options Mary Norris Interiors recommends.
Modern Design
The style defines your home with a clean and crisp line giving it simplicity in every element. It features a simple color palette and the use of materials such as glass for the perfect finish.
The modern style involves neutral walls and uses neutral colors such as grey, white and soft pastels.
Traditional Interior Design
The design reflects historical trends using classic details and accessories. Traditional interior style features dark, finished wood and...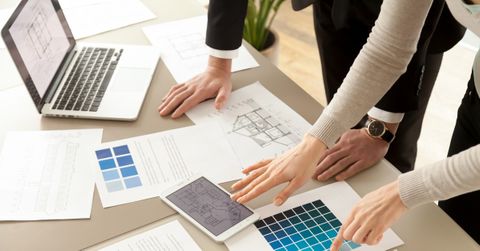 Why You Need a Color Consultant in Chattanooga
Marry Norris Interiors
The right color schemes make your home appealing and can give it a unique touch. We can describe a color consultant as an expert with knowledge about the existing color trends and their effectiveness on any home.
A color consultant specializes in complex colors and comes up with recommendations that match the client's expectations. They also have to consider the natural environment when making the suggestions. Here are four reasons why you should seek the services of our interior designer for homes and color consultants from Mary Norris Interiors.
1. We Create the Perfect Color Schemes
Ideal interior design styles bond and engage you with your home. Having a color pattern that matches your surroundings, furniture, art, kitchen, and the whole space makes your home feel comfortable and gives it a theme. Our teams understand complex color effects and use this knowledge to add virtual and psychological...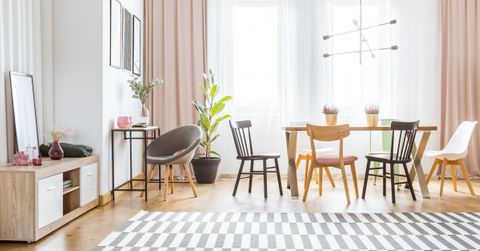 Why Hire an Interior Designer for Homes?
Marry Norris Interiors
An interior designer for homes helps with the home makeovers that result in better spaces. They have the skills and experience needed in making the right color combinations, selecting the right art among other skills. They also provide design solutions to clients. There are several reasons why you should hire Mary Norris Interiors' skilled and professional designers to work on your home. Here are some of the top benefits you will enjoy.
1. Hiring an Interior Designer Saves You Money
Save some of your hard-earned money by using our services as we help clients avoid making costly mistakes. There is no need for you to buy expensive furniture or décor that does not match your home. Our professional team offers interior design solutions that meet your expectations without denting your pocket.
2. It Saves You Time
An experienced designer knows what to do, how to do it, and where to do it. However, designing the place yourself takes time and consumes a lot of energy.
Our...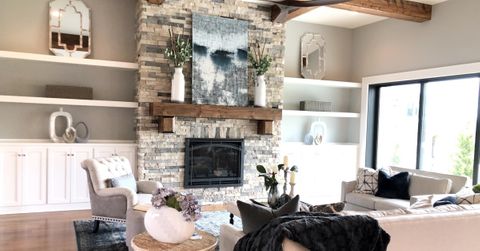 How to Create Modern Rustic Interior Design Styles
Marry Norris Interiors
A modern rustic design is a blend of two different categories: modern and rustic. There are various versions of these interior design styles that can be anything from a farmhouse décor to a Tuscan-style estate.
The Mary Norris Interiors team uses a modern rustic design to give your home a contemporary and natural feel. We make this possible by using the natural and soothing features of rustic and luxurious modern finishes to create the perfect look.
To create a modern rustic design, we do the following:
1. Utilize Raw Wood and Stone
Raw wood and stone have a natural effect on the home. We use the two materials to preserve the character and original edit on the walls and floors. In addition, the team uses reclaimed wood or stone for the fireplace.
A good interior designer for homes understands that there must exist a bond between the interior and exterior. So, for our part, we also use reclaimed wood and other natural finishes to bring a modern and rustic effect to the home's...
Welcome
We are in the process of building our blog page and will have many interesting articles to share in the coming months. Please stay tuned to this page for information, inspiration and insights on design. For questions about our services or to reach us, please stop by our contact page.
Thank you!